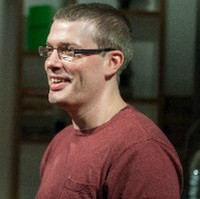 Steven Burns, is a professional therapist, hypnotherapist, Coach & Director of one of the leading NLP (Neuro Linguistic Programming) Coaching companies in Scotland, Solutions in Mind.
Steven - alongside Brian Costello - is also co-owner and head trainer at the most prominent NLP & Hypnosis school in Scotland, The Scottish Centre of NLP.
Steven has trained and coached hundreds of individuals helping them overcome challenges and get more of what they want from life and, back in 2005 at the age of 28 when he put on his first NLP Practitioner course, was one of the youngest ever to deliver NLP trainings in Scotland.
He now has over 18 years experience in the field of NLP and draws from many different sources to create a dynamic and long lasting learning experience.
He also has a wide-range of online training courses that has sold in 168 different countries.
Steven is passionate about helping people achieve more of what they want out of life and has spent the last three years of his life researching social anxiety, shyness, social anthropology and social confidence.
He also boasts a healthy corporate profile, having worked with companies such as, the NHS, Macmillan Cancer Trust, Argyll & Bute Council, Bield housing and the Clydesdale bank, to name a few.
He has also spoken at Stirling University, CIPD Branch Fife, the institute of fund raisers, a host of different Business Gateway network meetings, and has been a guest on UCA Radio Station and 3GFM.
Steven is passionate about training and has spent the last 18 years of his life researching communication, influence, personal change, social psychology and NLP.
---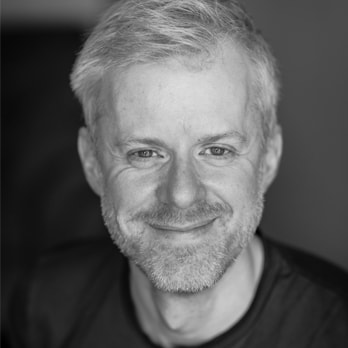 Brian Costello started his NLP training and experience while working for one of UK's biggest Wealth Management companies - a firm staging ground for practising many of the techniques both in a personal and business context.

In 2007, he started HeadStrong; his own company dedicated to creating a useable brand of NLP intervention that was both beautifully simple and easily accessible.

Brian's dedication to NLP helped him build HeadStrong almost completely on word of mouth. His ability to spot the right intervention at the right time and explain NLP in a way that makes total sense has helped him become one of Scotland's most respected NLPers. He is also a specialist in utilising NLP to deal with depression and anxiety issues.
HeadStrong's immensely popular weekend workshops such as The BreakThrough Weekend have been delivered as far a field as the Channel Islands and continue to pack out venues whenever they are held.

Brian also has a range of corporate specialties including Employee Engagement, Communication Skills, Presentation Skills, Customer Service, Influence and Leadership.
He has successfully worked and partnered with a wide range of companies including RBS, HBOS, Healthcare Improvement Scotland, Barclays, Axa, Flare Sports Consultancy, DMC Fitness, Skills Development Scotland, Safe Deposits Scotland and many Local Authorities.